全新收集資源機制,跟著埃沃爾踏上邁向榮耀之路
台灣 – 2022 年 4 月 8 日 – Mattel, Inc.(NASDAQ: MAT)和 Ubisoft 今日宣布,即日起推出的《UNO》全新擴充內容「維京紀元」,引領埃沃爾一腳踏進《UNO》的世界。取材自《刺客教條:維京紀元》神話維京世界的《UNO》擴充內容「維京紀元」,將讓玩家探索遊戲盤、收集資源,並對抗其他玩家以求勝利。在《UNO》擴充內容「維京紀元」裡,只有真正的維京勇士可以戰勝一切。
《UNO》擴充內容「維京紀元」上市預告片
 遊戲盤首次在《UNO》裡成為遊戲的一部分。玩家可以明智地打出他們的卡牌,在遊戲盤上遊走,收集珍貴的貨物,解鎖獨特好處。靠著貨物這種新資源,玩家能與對手進行卡牌戰鬥來拖延他們,或者解鎖長船被動效果,一次打出多張卡牌。在探索過程中,玩家還會遇到一些會改變遊戲玩法的隨機事件,例如「重拾榮耀」事件讓玩家的貨物數量能與貨物數最多的對手玩家相同,而「劫掠」事件則讓玩家從目標玩家那裡竊取兩個貨物。本擴充內容也引入了全新的「渡鴉悉寧」卡牌,讓玩家能前往他們選擇的地區並領取他們應得的獎勵。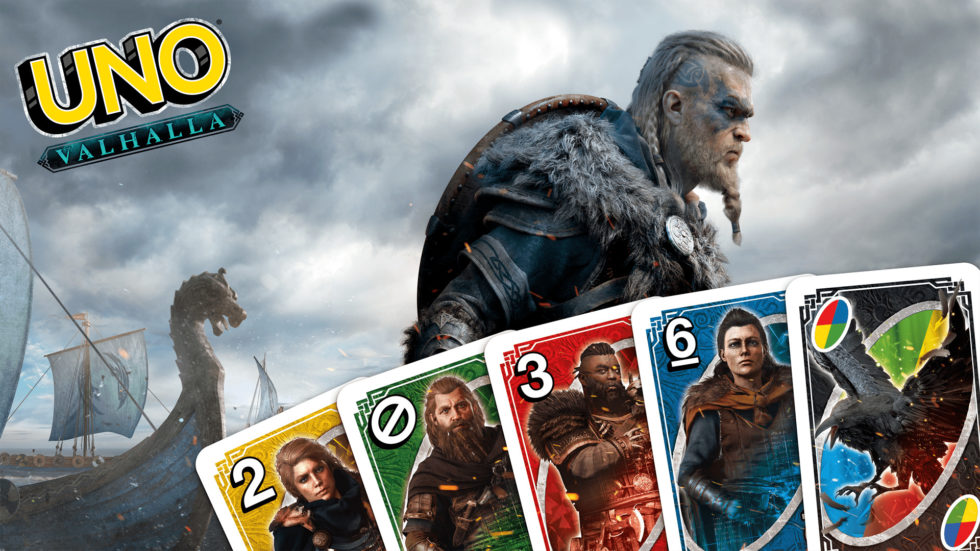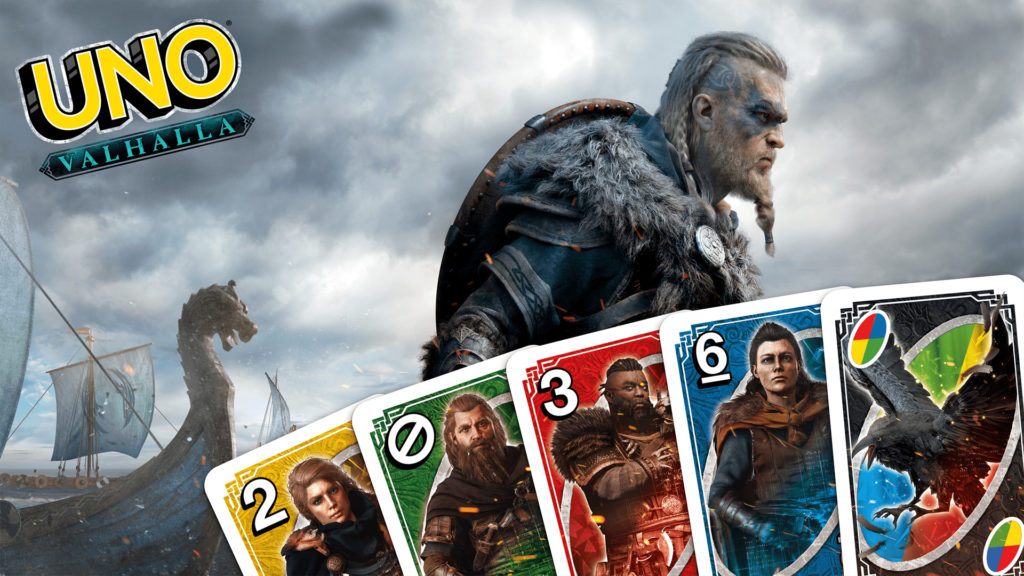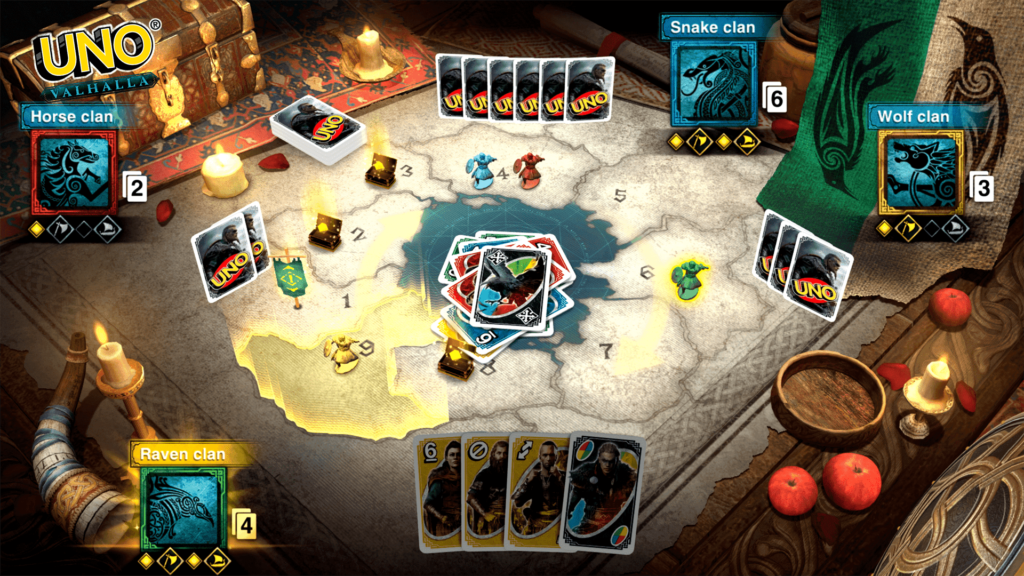 《UNO》擴充內容「維京紀元」現已在 PlayStation®4、Xbox One、Nintendo Switch™ 和 Windows PC(Ubisoft Store 獨家販售)平台開放單獨購買。《UNO》擴充內容「維京紀元」也將可透過向下相容功能在 PlayStation®5 和 Xbox Series X | S 主機上遊玩。
如欲取得《UNO》的更多資訊,請造訪:ubisoft.com/en-us/game/uno 關於Ubisoft最新遊戲資訊,請訂閱 Ubisoft 官方中文 Facebook 專頁 facebook.com/Ubisoft.TWN或造訪官方中文 YouTube 頻道 youtube.com/UbisoftSEA。
About Mattel 
Mattel is a leading global toy company and owner of one of the strongest catalogs of children's and family entertainment franchises in the world. We create innovative products and experiences that inspire, entertain, and develop children through play. We engage consumers through our portfolio of iconic brands, including Barbie®, Hot Wheels®, Fisher-Price®, American Girl®, Thomas & Friends®, UNO®, and MEGA®, as well as other popular intellectual properties that we own or license in partnership with global entertainment companies. Our offerings include film and television content, gaming and digital experiences, music, and live events. We operate in 35 locations and our products are available in more than 150 countries in collaboration with the world's leading retail and ecommerce companies. Since its founding in 1945, Mattel is proud to be a trusted partner in empowering children to explore the wonder of childhood and reach their full potential. Visit us online at mattel.com.   
關於 Ubisoft
Ubisoft 是開發、發行與經銷互動式娛樂遊戲與服務的領導廠商,旗下擁有豐富多元的全球知名品牌,包括《刺客教條》、《極地戰嚎》、《榮耀戰魂》、《Just Dance 舞力全開》、《看門狗》,以及包含《火線獵殺》、《虹彩六號》和《全境封鎖》的《湯姆克蘭西》電玩遊戲系列。Ubisoft 遍及全球各地的開發工作室與辦事處團隊致力於在包含家用遊樂器主機、行動裝置、平板電腦和 PC 等所有熱門遊戲平台上,提供玩家富有原創性且令人回味無窮的遊戲體驗。2020-21 會計年度 Ubisoft 的預定淨收入為 22 億 4 千 1 百萬歐元。如欲取得更進一步資訊,請造訪 www.ubisoftgroup.com/。
UNO® and associated trademarks and trade dress are owned by and used under license from Mattel. © 2022 Mattel. 
Game software © 2022 Ubisoft Entertainment. All Rights Reserved. Assassin's Creed, Ubisoft and the Ubisoft logo are registered or unregistered trademarks of Ubisoft Entertainment in the US and/or other countries.  
Nmia Gaming – Editor Nmia
We are a team of enthusiastic gamers, who provide the latest news on any games.