Play Anno 1800 for free from April 13 to April 20 to celebrate the start of Season 4
SINGAPORE – April 13, 2022 – Starting today, Anno players can build powerful agricultural hubs known as haciendas in Seeds of Change, the first DLC of Anno 1800's fourth season. In the New World session, players are now able to manage county estates and produce import goods to strengthen their population's independence. The new haciendas bring opportunities to expand available living space, influence areas of each island by building modules and enhance productivity with high-quality fertilizer.
Anno 1800 – DLC 10 Seeds of Change Trailer
The "Seasons of Silver" scenario coming with Seeds of Change will challenge players to establish and maintain an intricate silver production chain through changing seasons.
To celebrate the release of Seeds of Change and the start of Season 4, players will be able to enjoy the full Anno 1800 base-game for free from April 13th to 20th, on Ubisoft Connect and Epic Games Store. The Free Week will be available from April 13th midnight (SGT, UTC+8) to April 20th midnight (SGT, UTC+8), and players can access it on: https://freeweekend.ubisoft.com/anno1800
During the Free Week, Anno fans can take advantage of the following discounts in digital stores where the game is available:
Standard Edition: 67 per cent off

Gold Edition Year 4: 40 per cent off

Complete Edition Year 4: 40 percent off
Anno 1800 is available on the Ubisoft Store and the Epic Games store for Windows PC. Seeds of Change can be purchased for as a DLC, or as part of the Season 4 Pass for a saving on the total price of individual DLCs.
On top of the Free Week, and for the first time on Anno 1800, a Friend Referral Program is available from April 13th to 20th. Players inviting friends to the Free Week who then purchase the full game will earn the Seasonal Decorations Pack for themselves and their Invitee. Players can find all the details on the Anno 1800 Friend Referral Program on: http://annogame.com/friend-referral
For more information about Anno, please visit: https://annogame.com/
To join Anno Union, please visit: https://www.anno-union.com/
Follow us on Facebook at facebook.com/UbisoftSEA and on YouTube at youtube.com/UbisoftSEA for more exciting Ubisoft news and updates.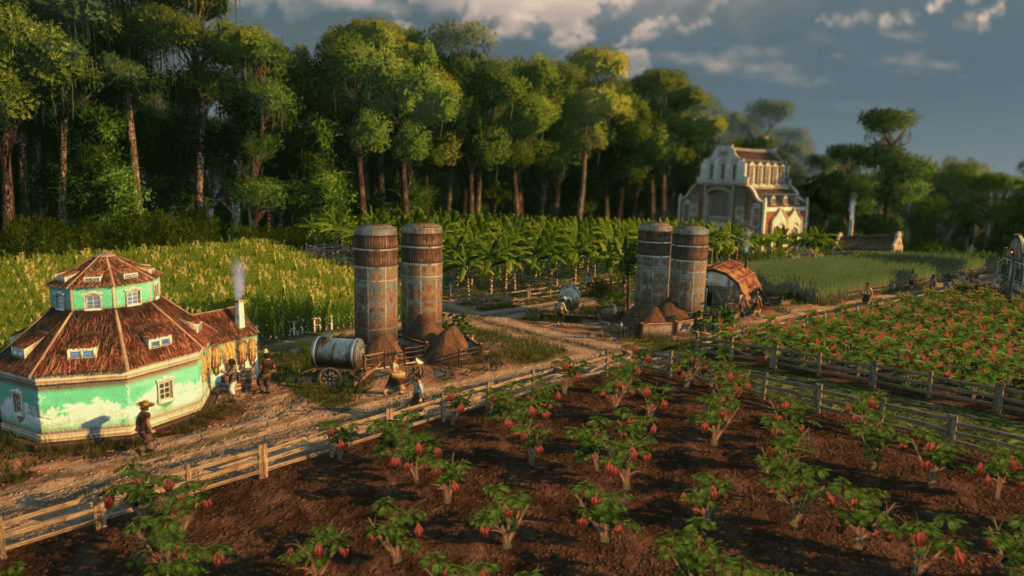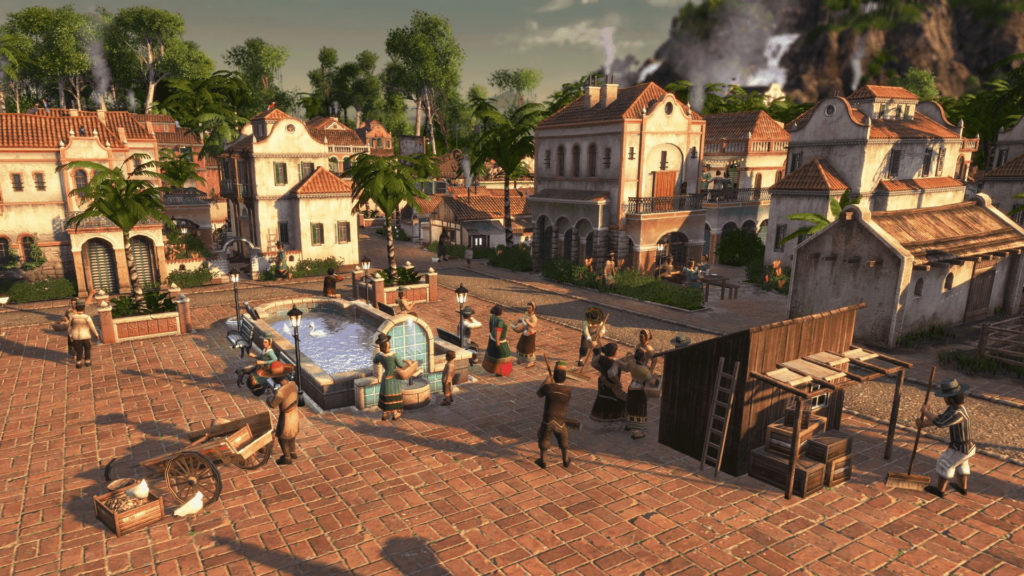 About Ubisoft Mainz 
The teams at Ubisoft Mainz are engineering Ubisoft's biggest blockbusters. Operating from a historic city in the heartland of Germany, the studio develops genre pushing games like the acclaimed Anno 1800 and lends decades of expertise to AAA co-development projects like Tom Clancy's Rainbow Six Siege and the upcoming Beyond Good and Evil 2. More information at mainz.ubisoft.com. 
About Ubisoft
Ubisoft is a creator of worlds, committed to enriching players' lives with original and memorable entertainment experiences. Ubisoft's global teams create and develop a deep and diverse portfolio of games, featuring brands such as Assassin's Creed ®, Brawlhalla®, For Honor®, Far Cry®, Tom Clancy's Ghost Recon®, Just Dance®, Rabbids, Tom Clancy's Rainbow Six®, The Crew®, Tom Clancy's The Division®, and Watch Dogs®. Through Ubisoft Connect, players can enjoy an ecosystem of services to enhance their gaming experience, get rewards and connect with friends across platforms. With Ubisoft+, the subscription service, they can access a growing catalog of more than 100 Ubisoft games and DLC. For the 2020-21 fiscal year, Ubisoft generated net bookings of €2,241 million. To learn more, please visit: www.ubisoftgroup.com.
© 2022 Ubisoft Entertainment. All Rights Reserved. Ubisoft and the Ubisoft logo are registered trademarks in the US and/or other countries. 
Nmia Gaming – Editor Nmia
We are a team of enthusiastic gamers, who provide the latest news on any games.