The game's bonus content, alongside two new videos, have been revealed as well
Bandai Namco Entertainment Asia is pleased to announce that Digimon World: Next Order will be launching on the Nintendo Switch™ and STEAM® on 22 February 2023.
Bonus content available for buyers of the game have also been revealed, alongside two new videos – a teaser trailer and a message from the game's producer.
Digimon World: Next Order lands on Nintendo Switch™ and STEAM®
The world evolves according to your bonds with your Digimon!
This Training RPG game utilises the gameplay system of the Digimon World series, allowing players to train their Digimon—each with their own personalities and lifespans—and journey across the Digital World while battling various wild Digimon.
Featuring more than 230 Digimon in total, the game also lets players raise two Digimon partners at the same time.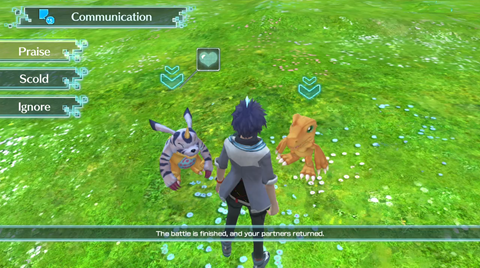 *This title is based on the game, Digimon World: Next Order, that was released on various platforms in 2017 and has been ported over to the Nintendo Switch™ and STEAM®. Some features may differ from the original version.
Purchase the Game to Receive Special Bonus Content to Aid You on Your Adventure
A purchase of the game will provide players with three bonus items that will help them on their journey:
Omegamon Ult. Digivolution Item: 

Summaesquetrine

Imperialdramon PM Ult. Digivolution Item: Sacrimperine

Parameter Boost Set:

 

HP Chip Mini x2, MP Chip Mini x2, Strength Chip Mini x2, Stamina Chip Mini x2, Speed Chip Mini x2, Wisdom Chip Mini x2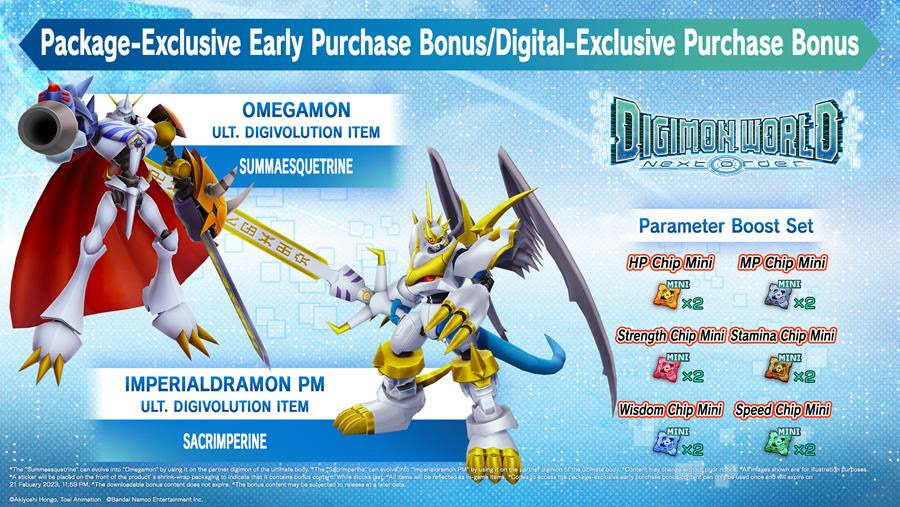 Two Brand-New Videos Available, Including a Teaser Trailer and a Special Message from the Game's Producer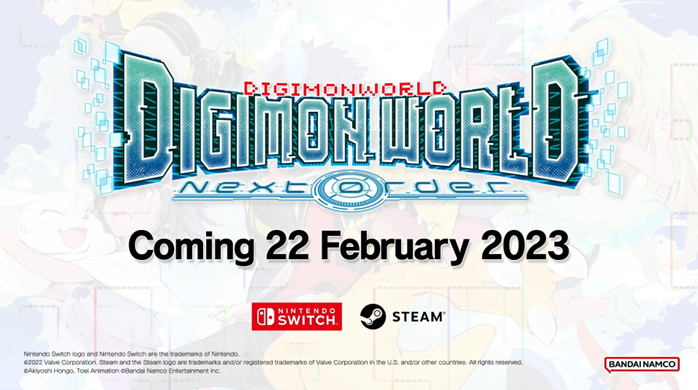 *This game includes modes and features that require an internet connection.
*Nintendo Switch™ and the Nintendo Switch logo are trademarks of Nintendo.
*Screenshots are taken from a development version of the game.
*The information shared in this press release is accurate as of the date of the announcement. Information may be updated without notice after release. Thank you for your understanding.
*Please use the proper registered trademark, copyright, and other related symbols when using trademarked or copyrighted text and logos.
Title Information  
Title name: Digimon World: Next Order
Platforms: Nintendo Switch™ and STEAM®
Release Date:  22 February 2023
Genre:  Training RPG
No. of Players: 1
Copyright: ©Akiyoshi Hongo, Toei Animation ©Bandai Namco Entertainment Inc.
Nmia Gaming – Editor | Rein