SINGAPORE – 18 March 2022 – BANDAI NAMCO Entertainment Asia is pleased to announce the release of the 9th paid DLC pack for MY HERO ONE'S JUSTICE 2 for PlayStation®4x, Xbox One, Nintendo Switch™ and PC.
MY HERO ONE'S JUSTICE 2 DLC #9: "Midnight" is now available!
The 9th paid DLC pack for MY HERO ONE'S JUSTICE 2 is now available! A U.A. High School teacher and a Pro Hero, Midnight – renowned for her ability to release a sweet fragrance from her skin to put her enemies to sleep – joins the fight as the fourth new character in MY HERO ONE'S JUSTICE 2 Season Pass 2!
Her Quirk, "Somnambulist", allows her to release a fragrant aroma that instantly lulls others to sleep. Her Plus Ultra 2, "Between the Sheets," also puts her opponents to sleep, then inflicts massive whip damage!
Season Pass 2 available now!
Season Pass 2, which features DLC packs 6 to 10 for MY HERO ONE'S JUSTICE 2, is now available! The various packs within the Season Pass have been released since August 2021.
*A copy of the retail version of the game is required in order to use this product. If any updates are required, please ensure that the latest patch updates have been applied before use.
*The items included in this Season Pass are also available for individual purchase. Please ensure that you are not making multiple purchases of the same item.
*"DLC Character Pack #10" will be coming soon. Please stay tuned for further announcements.
*Content and specifications are subject to change without notice.
*All items are used in-game. No additional out-of-game content is included.
Midnight's character introduction video has been released!
A brand-new promotional video introducing the latest additional playable character, Midnight, is now available! Her proactive use of skills is key to dominating battle. Watch and learn how it's done!
MY HERO ONE'S JUSTICE 2 online event is now on!
An online event for MY HERO ONE JUSTICE 2 is now on! By clearing the targets set during the event, players can obtain exclusive accessories and Hero Coins. For more information on the schedule, please visit the following website: https://bnent.asia/MHOJ2MarOnlineEvent.
A wide array of new elements has been added to the series for fans to enjoy!
The game's Story Mode features full voice and spectacular demo movies, allowing you to relive the story from after the battle between All Might and All For One! This title also features Villain Side stories, telling the tale from the perspective of the villain characters.
There is also a significant increase in the number of playable characters, with over 40 heroes and villains for players to choose from – each with their own unique fighting skills and personalities to make every battle memorable!
The number of items used for character customisation has also more than doubled from the first game in the series! Use unique accessories during character customisation to create your very own take on your favorite heroes and villains.
The game is packed with a wide variety of other elements as well, including 2 vs 2 four-player battles, and Mission Mode – a feature in which players can scout their favorite characters to create their very own dream team!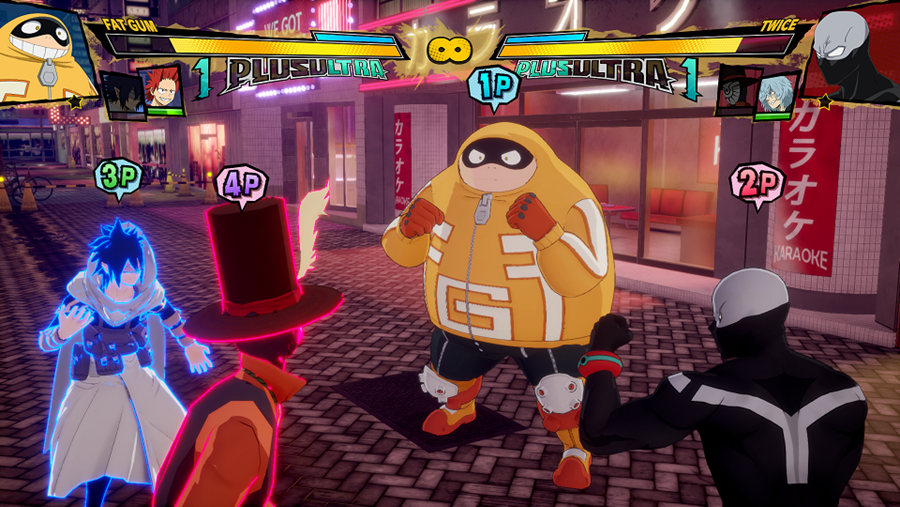 Massively powered-up battle system!
This title features the introduction of a wide range of new battle system elements, including Dodge, Dash Cancel, and Counterattack, as well as Plus Ultra Attacks for sidekick characters – all of which make the battles even more exciting and enjoyable than before! These new additions make the characters featured in the first game have a vastly different feel now!
What is MY HERO ONE'S JUSTICE 2?
MY HERO ONE'S JUSTICE 2 is available on PlayStation®4, Nintendo Switch™, Xbox One, and PC. Carve your way across a variety of stages, and use superpowered Quirks to create explosive battles!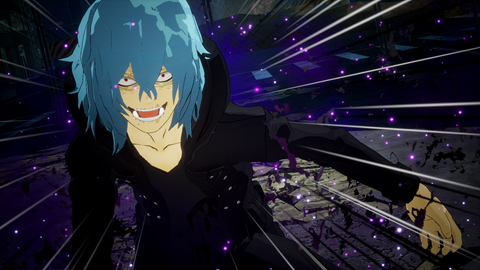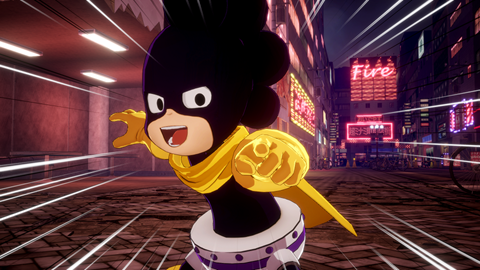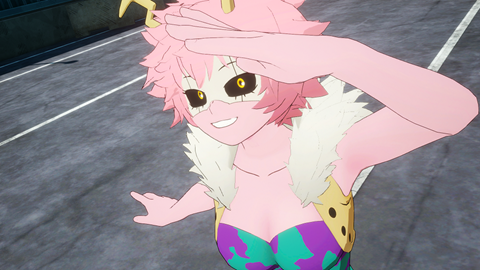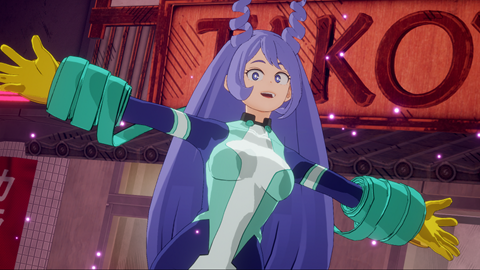 What is My Hero Academia?
First serialised in "Shonen Jump," the "My Hero Academia" manga has now sold over 65 million copies. With the sixth series of the hit anime based on the franchise slated for release in Autumn 2022, the "My Hero Academia" craze continues to sweep the world!
Title Information
Title name: MY HERO ONE'S JUSTICE 2
Platform: PlayStation®4, Xbox One, Nintendo Switch™ and PC
Release date: 13 March 2020
Number of players: 1-4
Game Version: Package version/Digital version
Copyright: © KH/S, MP
©BANDAI NAMCO Entertainment Inc.
All other trademarks are properties of their respective owners.
About BANDAI NAMCO Entertainment Asia Pte Ltd.
BANDAI NAMCO Entertainment Asia Pte Ltd. part of BANDAI NAMCO Holdings Inc., is a leading global publisher and developer of interactive content. The company is known for creating and publishing many of the industry's top video game franchises, including PAC-MAN®, TEKKEN®, SOULCALIBUR®, NARUTO®, NARUTO SHIPPUDEN®, Dragon Ball®, GALAGA®, RIDGE RACER® and ACE COMBAT®. More information about the company and its products can be found at http://www.bandainamcoent.asia.