Toppen ACG Fest is an Anime Cosplay and Game Carnival specially made for game fans, anime fans and cosplayers. It is by far the largest event in South Malaysia and it will be held 6-days straight from 15 March 2022 to 20 March 2022.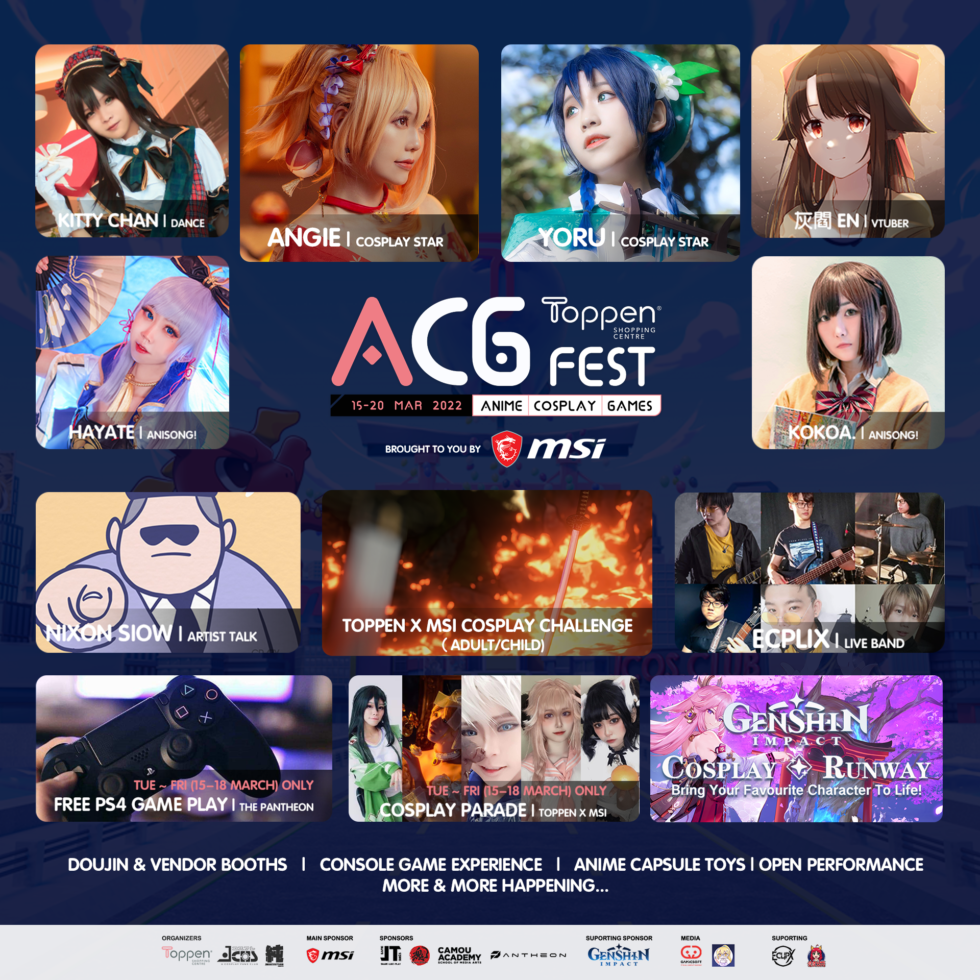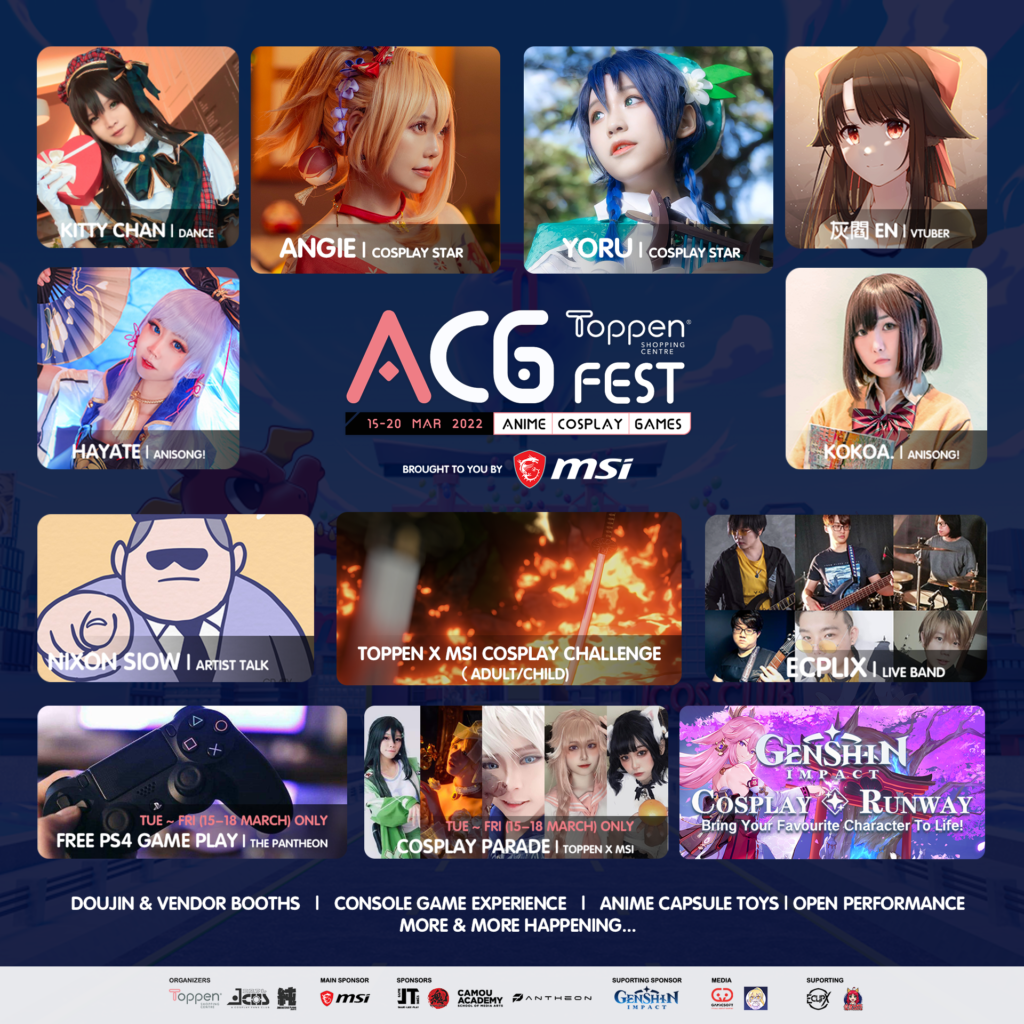 This event is organized by JCOS Club in collaboration with Toppen Shopping Centre and MSI. There will be a live exibition in the first four days (15-18) featuring anime figurine merchants and MSI laptops, peripheral products and gaming computers will be sold in the event as well. Not only that, a PS4 play area can be found near the stage area, allowing game fans to experience playing games on a large LED free of charge. Certain cosplayers will be roaming around in the event at a specific time of the day during the whole event, participants who upload the photograph taken with the cosplayers to FB/IG with the hashtag #ToppenACGfest x MSI will have a chance to receive exquisite small gifts from MSI. Do keep a look out for these cosplayers when attending the event!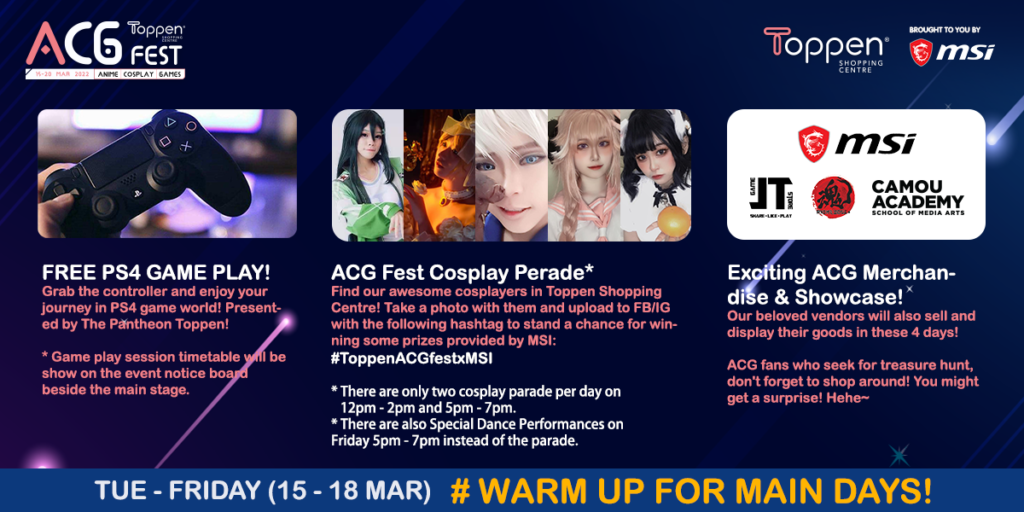 A variety of activities has been prepared for the two main days (19-20 March), locally famous cosplayers Angie0_0 (With a fanbase of 278K) as well as Akimoto Yoru will be taking on the role of competition judge, will appear on stage to interact with everyone! Do check the link attached below if you are interested to join the competition~ https://docs.google.com/forms/d/e/1FAIpQLSdyAmb35AMPAb2MPwRkC8yasbYrRAu2Hrfva92AH1PxmlT5xw/viewform

Link for Runaway Competition Registration:
https://docs.google.com/forms/d/e/1FAIpQLSdE8a4CWuVPJzMzvAdYNnuaZV4V84GD1QqILEtkzhMSILZS0g/viewform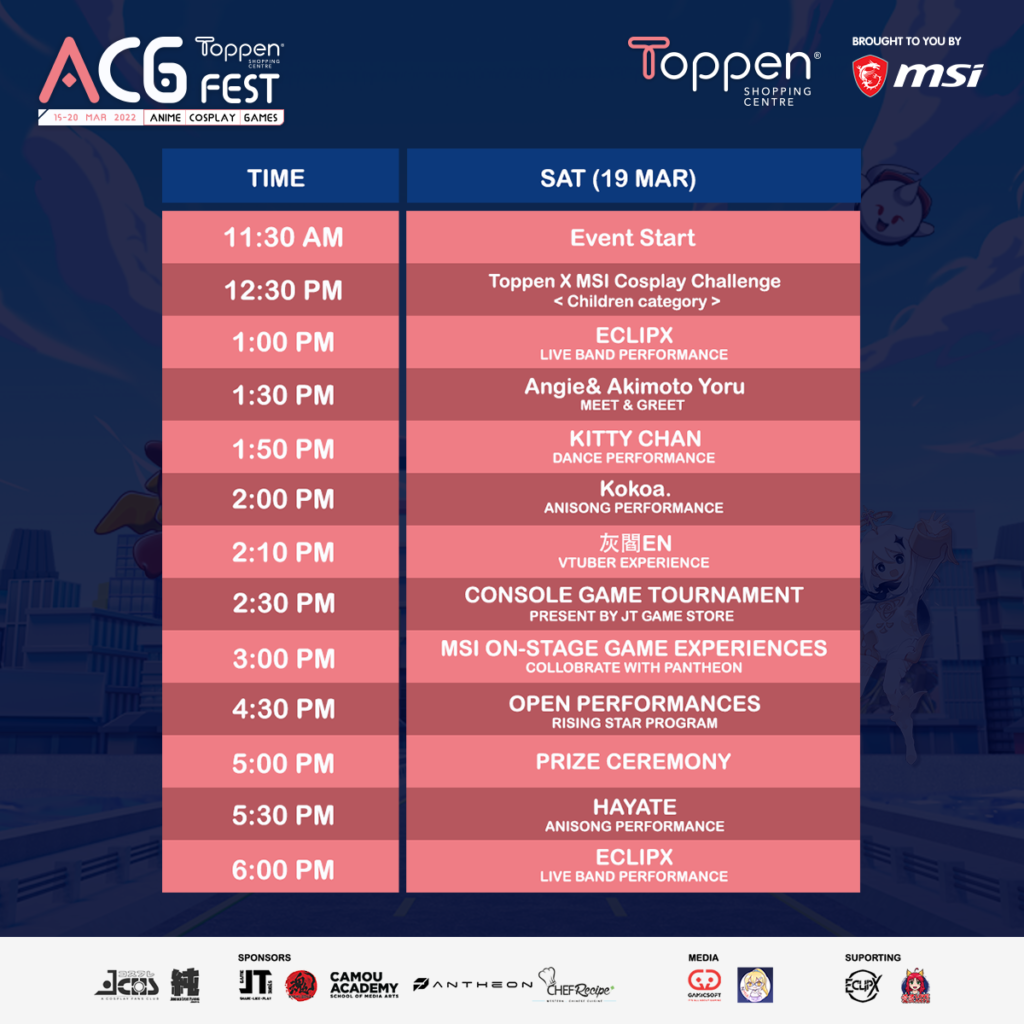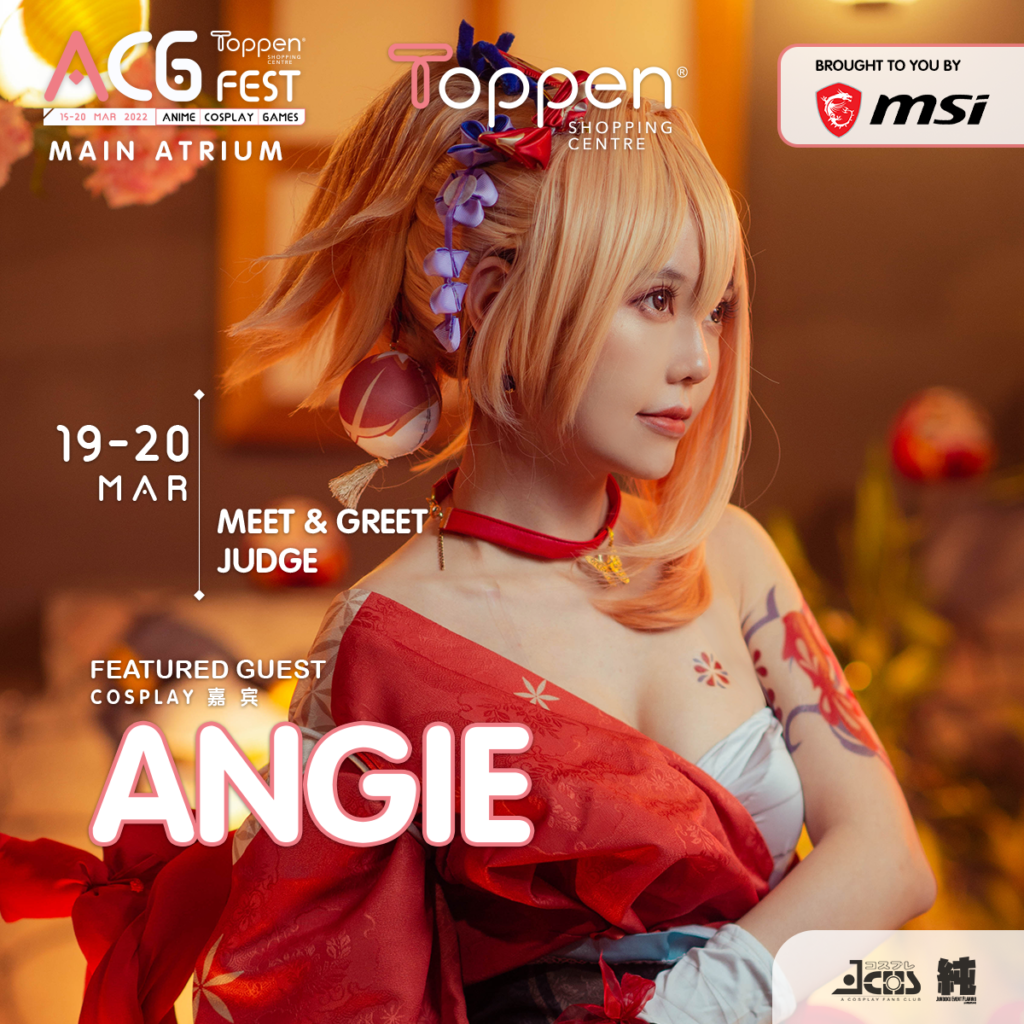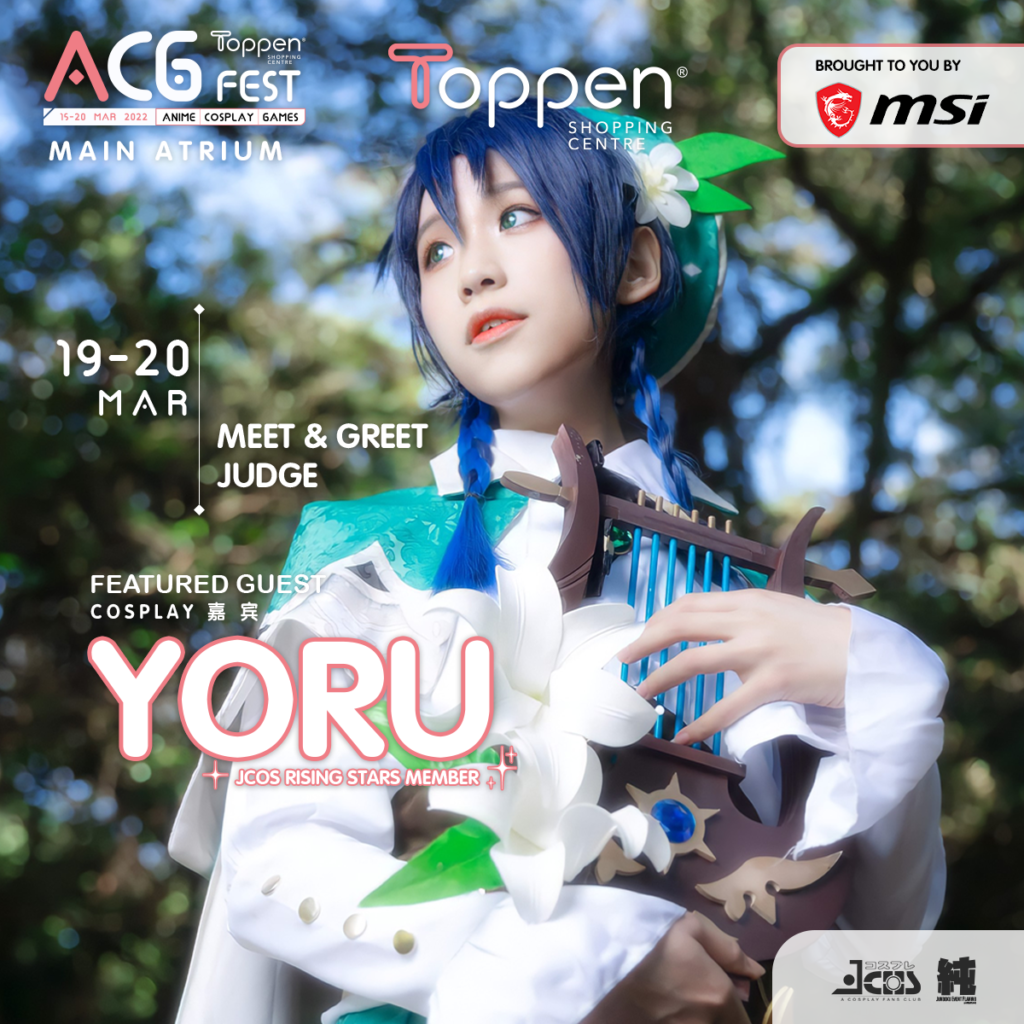 Not only that, a Cosplay Runway based on the popular mobile game <Genshin Impact> will be held on 20 March, there are no age restrictions and is open to all cosplayers who love and cosplay <Genshin Impact> . The top 3 winners will be able to gain cash prizes and in game items worth RM1500 in total, cosplayers do grab on to this opputunity to win these prizes home!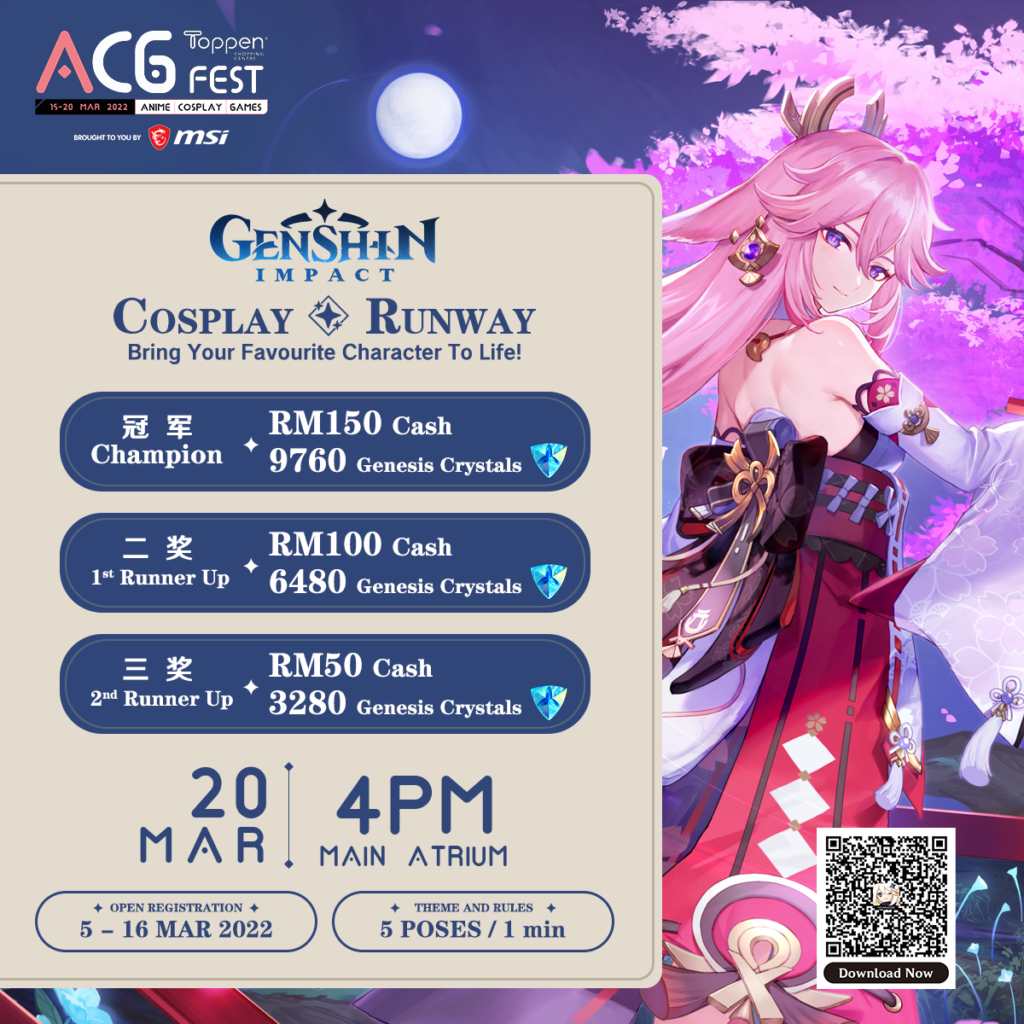 We've also invited a local vtuber Kai_EN (灰閻EN) to lead everyone into the virtual idol world through sharing fun and interesting stories of virtual idols. Nixon Siow, the author of <Crazy Rich Guy> will also be there to share his experiences and incidents he went through during his story creations on stage, for those who are interested or love to enter the artist field definitely can't miss out on this chance.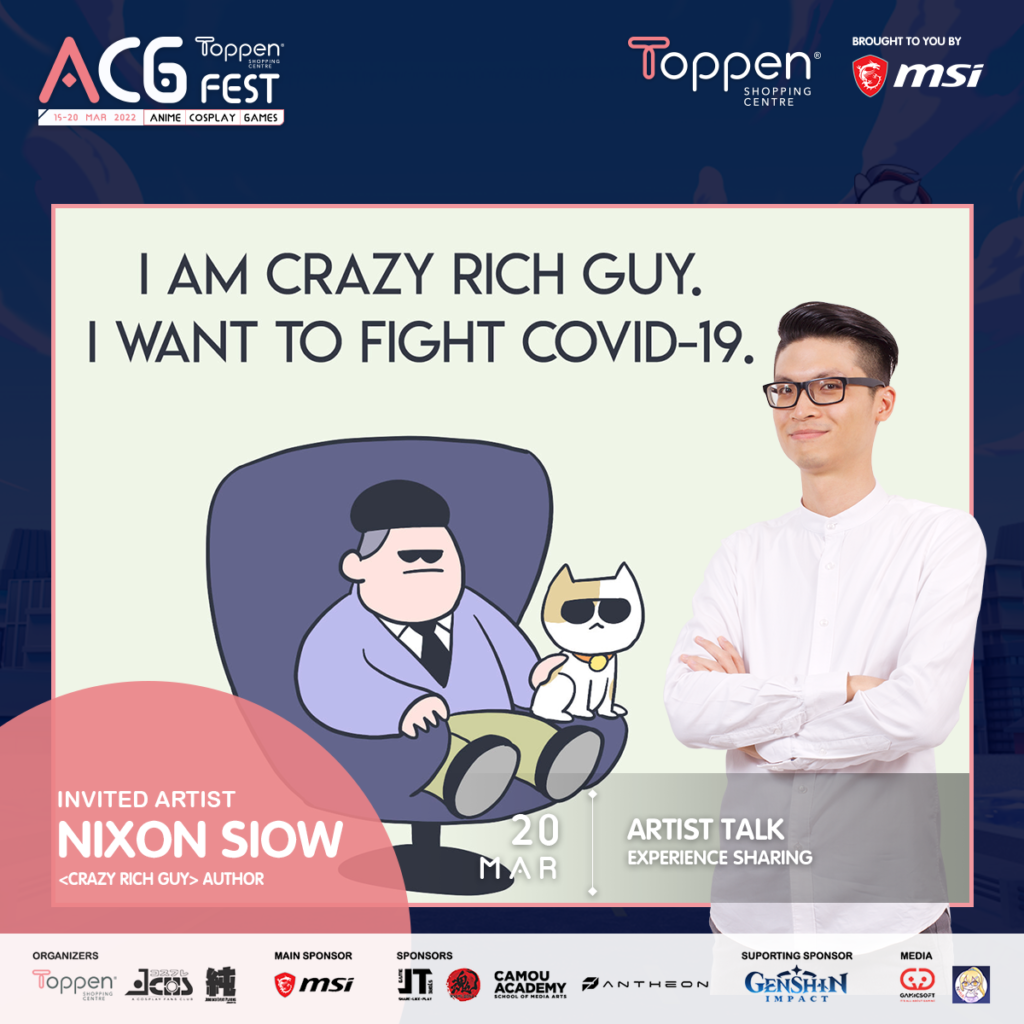 Many activities such as cosplay competition ( divided to children and adult division ), ACG performances, Live band, anime song performances and an interactive session leaded by JT Game Store lie in wait for you guys that love ACG culture.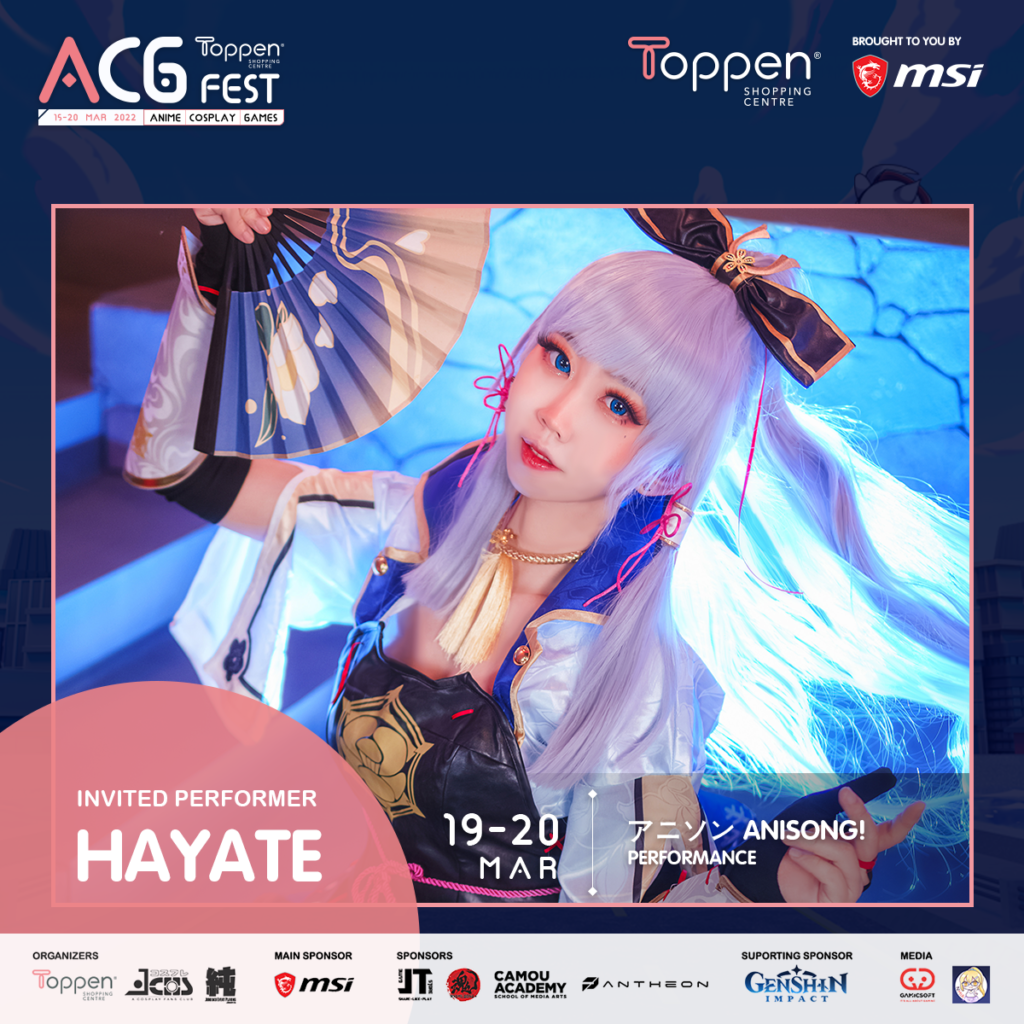 To all fans out there, don't wait and seize the opportunity to meet your favourite idols!
Do mark down your dates to not miss out this interesting anime convention
Entrance is FOC!
Event Date: 15 MAR 2022, 11:00AM – 20 MAR 2022, 11:00AM
Event Venue: Toppen Shopping Centre, main atrium (Central activity area)
There will also be booths filled with anime character stands on the day of event, participants are able to exchange a small dragon keychain from their booth if they upload a photo of themselves with the anime character stands on thier fb/insta with the hashtag #MSIxACGToppen2022. Besides the anime character stands, this laptop model will also be having a promotion on the day of event therefore do check it out!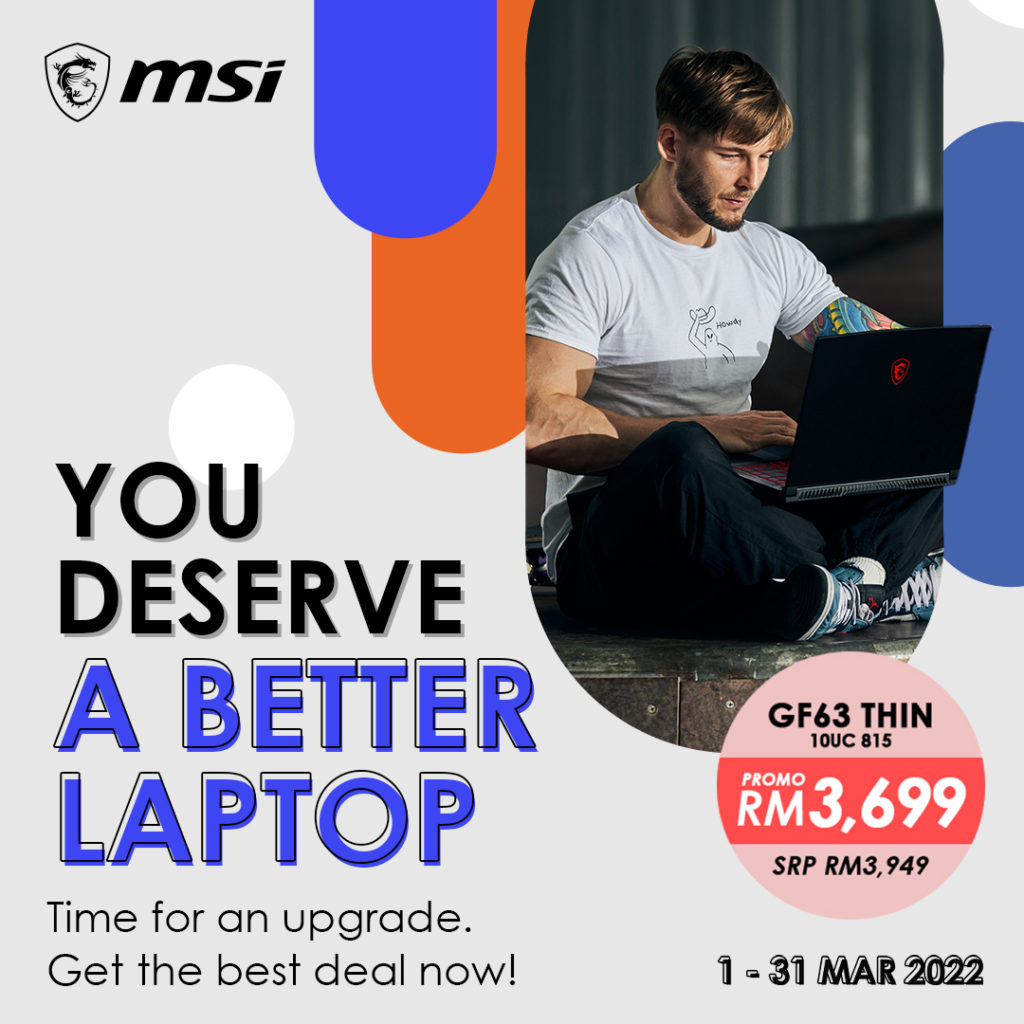 Nmia Gaming – Editor Nmia
We are a team of enthusiastic gamers, who provide the latest news on any games.