Nmia Gaming has been given a chance to interview the developer duo Jo Koehler & Ben Huskins regarding first hand overview on Two Point Campus. Below are the some of the questions we asked in the QnA: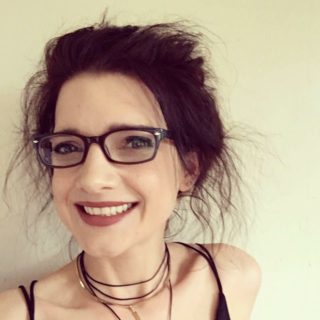 1. What inspired you to make this kind of management game?
> We really love all the management sim games found back in the 90's and have always thought of all the interesting things we can do by adding simulations humour into our games. 
2. Why did you decide to pick campus as the current game theme?
> We wanted to have a sim management game based on education as we really like focusing on student lives. For us, we felt like even if players haven't been to or experienced university lives, they still have experiences of school or college, such as getting to know funny teachers and classmates. Our team was really passionate about making this game, as there were lots of opportunities to add new ideas and humour into the game. We know how some players like building something and watching how it plays out, tinkering things to see how it affects the game or causes an effect to the campus. We really liked having these game characters wandering around in the world, and thought that people will have a lot of fun building a campus ground that is beautiful and unique to them (such as something they have seen in a TV show) through experimenting with different layouts.
3. Will there be a multiplayer game mode in the future? If yes, will it be a local coop or online coop?
> In two point hospital, we had things like the Superbug Network where players could collaborate with other players by completing objectives within the game and by doing that, the whole community could work together and achieve some goals as well as obtain rewards (such as unlockables). We are looking into adding more features along these lines on campus and we will elaborate on it more as we get closer to the release of the game. We love this idea of players being able to collaborate and compare between friends, such as the overall layout of the campus, or leaderboard that shows awards obtained by players, enabling players to get a sense of what other player's campus are best at and what their own campus are best at.
4. What are the future collaborations in mind for Two Point Campus as there was a Sonic collaboration in Two Point Hospital? 
> It was really fresh for us when we collaborated with SEGA on the game Sonic, making it a really good and fun update for us as well as players in Two Point Hospital. We have actually added some really cool bits of collaboration items here and there in Two Point Campus as well.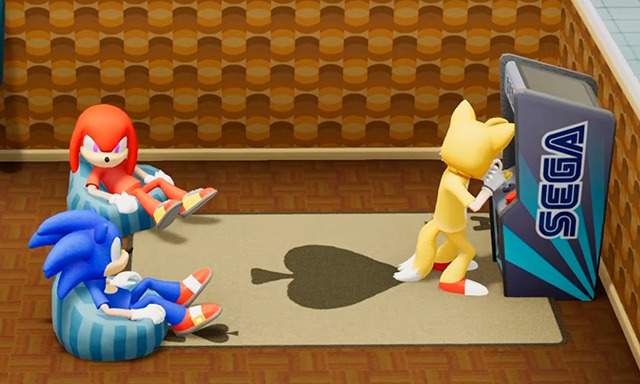 5. How do you gauge the game difficulties in Two Point series?  
> We still have similar structures in the game where you could move to different locations and revisit old locations, as well as achieving 1 2 3 star objectives. We spent a lot of time thinking about how we can make goals that will forcefully require players to expand their campus while also giving players flexibility to do things the way they prefer to do it, keeping their campus unique. We usually take a look at different locations,challenges and disasters players would have to deal with such as students getting a medical issue, lecturer resigning before his/her next class, as well as broken classroom equipment that has to be fixed before class starts. Besides that, players would also be introduced to a variety of courses as they progress through the game. Each course is balanced a little differently, for example: Students will face difficulty getting a good grade in the course but higher tuition fees will be received in return.
6. What's the biggest difference between managing a hospital and a campus? Were there changes made to keep the gameplay fresh in this new game? 
> We specifically tried to make the game as unique as possible while preserving the  familiarity we want players to feel when playing the game. We also wanted players to have the feeling of playing a different game so we spent a lot of time experimenting and developing it. Two Point Campus was built without reusing assets and although we have familiar features, it is systematically different. Our team gathered feedbacks from players and fans of Two Point and made improvements to the game, including customization options that we wanted but weren't able to add to Two Point Hospital due to the technical difficulty and Two Point Hospital's system. In Two Point Campus, players are able to do customizations such as renovate buildings, indoor and outdoor decoration, as well as item customization options to let players make their campus as unique as they like. 
Even if players aren't interested in decorating the campus, there's still a lot to think about in terms of laying out your campus. Unlike Two Point Hospital, players were restricted to working within the buildings they were given but in Two Point Campus, players could go off in their own directions trying out strategies to build out the most efficient campus such as build/expand new buildings or aim for different goals that didn't even exist in Two Point hospital. Players will be spending much more time with the students compared to patients in Two Point Hospital as they would have to think two sides and achieve a balance between student's social life and academic life by letting student join clubs, form a relationship with other students as well as join party and gigs, overall more depth to it than we had in two point hospital.
7. What are the new features implemented in two-point campus?
> Players would be able to spend more time with students in comparison to patients where they just come and go like that. In Two Point Campus, it will be a challenge for players to fully understand how it works, as there will be more options to shape the students and their journey in university, making it feel like a different game compared to Two Point Hospital. Players are also given the choice to focus more on the academic side for the students, or let students have the time of their lives by hosting parties and building clubs as each student has their own needs and wants. Overall, there will be much more options and strategies players can use to run the campus.
Mark Webley, Game Director at Two Point Studios, stated: "Our goal from the beginning was to release Two Point Campus simultaneously across all PC and console platforms to meet the quality and standards that the community expects of us. This meant that we're going to spend more time on Two Point Campus to ensure that we deliver quality gaming experience across all platforms." "In preparation for the new semesters, We'll spend 3 months to optimize Two Point Campus for each platform!"
Two Point Campus will be available on PS4、PS5、Xbox One、Xbox Series X|S、Switch and PC Steam on August 10 this year. This game looks really promising and it's definitely worth looking forward to.
Nmia Gaming – Editor Nmia
We are a team of enthusiastic gamers, who provide the latest news on any games.