期待 METAL GEAR SOLID Δ: SNAKE EATER 問世的同時,帶入 METAL GEAR SOLID 系 列作品世界的前 3 個代表性作品的 METAL GEAR SOLID: MASTER COLLECTION Vol. 1 也將 在 2023 年秋季登場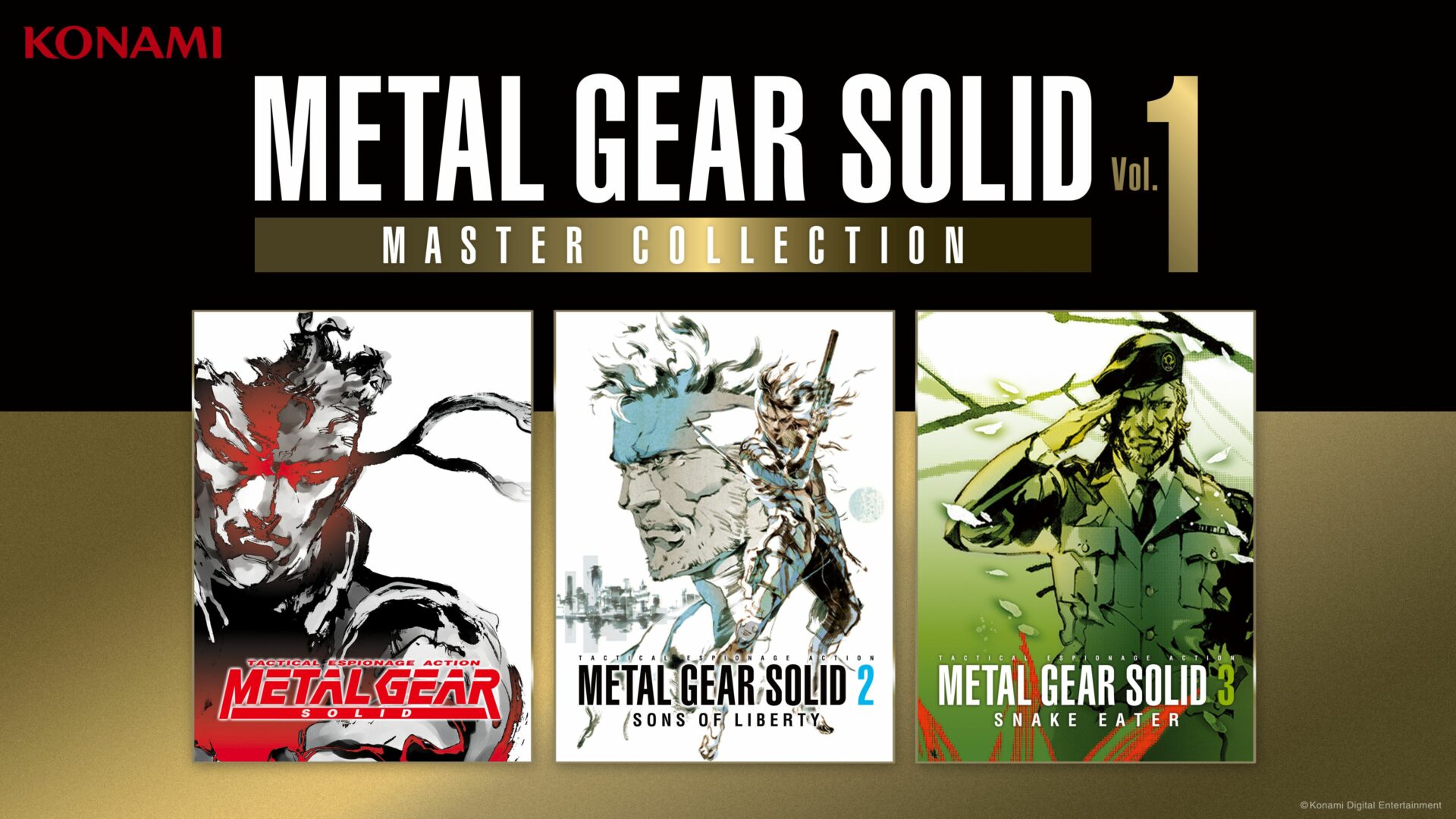 Konami Digital Entertainment Limited (KONAMI) 今天宣布正在製作中的 METAL GEAR SOLID Δ: SNAKE  EATER 將於 PlayStation®5、Xbox Series X|S、還有 Steam®平台上登場。METAL GEAR SOLID Δ: SNAKE  EATER 忠實重製了 2004 年在 PlayStation®2 上發售的 Metal Gear Solid 3: Snake Eater,新世代的玩家與 系列作忠實粉絲都能體驗著名的 BIG BOSS 的故事起源,見證在 Operation Snake Eater 作戰行動中形塑出 其傳奇的過程。重製版也將由原本聲優再度擔綱演出,伴隨空前優異的畫面與身臨其境的音效,盡享豐富的 劇情線展開與艱酷環境中戰鬥求生的海量要素。 
在重製版問世之前,玩家們將可藉 METAL GEAR SOLID: MASTER COLLECTION Vol. 1 重溫帶入 METAL  GEAR SOLID 系列作品世界的前 3 個代表性作品。滲透遍佈全球的敵人堡壘,匿蹤完成你的任務並體驗 METAL GEAR 系列作品如電影般撼動人心的劇情。 
Vol. 1 單一合輯中完整包含以下 METAL GEAR 系列源起的多部作品 
Metal Gear Solid 

Metal Gear Solid 2: Sons of Liberty (HD Collection version) 

Metal Gear Solid 3: Snake Eater (HD Collection version)
敬請持續關注此合輯的更多消息。 
來自開發團隊的訊息: 

我們誠摯的感謝各位一直以來的支持。 
目前開發團隊正通力合作以創作出讓粉絲們可以在最新的平台上享受 METAL GEAR 系列作品體驗的環境。 
揭露 Snake 源起故事的 Metal Gear Solid 3: Snake Eater,也是 METAL GEAR 系列中最深受喜愛的一部 作品,我們正在重製為 METAL GEAR SOLID Δ: SNAKE EATER。我們正竭盡全力讓 METAL GEAR SOLID  
Δ: SNAKE EATER 得以在忠實重現劇情與遊戲機制的同時,帶來更驚人的視覺效果與流暢的用戶體驗。 
在歡慶此系列作品 35 周年的同時,我們也將推出最完整 METAL GEAR SOLID: MASTER COLLECTION 系列合輯。METAL GEAR SOLID: MASTER COLLECTION 合輯讓粉絲們得以在最新的平台上以遊戲上市 當時的原貌來遊玩這些遊戲。 
請在最新的遊戲平台上盡情享受 METAL GEAR 系列作品。 
開發團隊
更多消息 
請造訪我們的官方頻道持續獲得 Metal Gear 相關的最新消息::
About Metal Gear 
Experience the thrill of tactical espionage action missions, sneaking into hostile environments without being detected by the  enemy. This innovative game series was born from the idea of avoiding combat and infiltrating enemy territory undetected, a  complete reversal of common action gameplay resulting in the creation of a brand-new game genre: stealth action. The first  METAL GEAR game was released in 1987 and the series celebrated its 35th anniversary in 2022. 
About Konami Group 
KONAMI GROUP CORPORATION was established in 1973, starting as an amusement machine manufacturer for arcades.  Over the years, the company has grown to include different business units across various markets. Currently, KONAMI GROUP  CORPORATION includes the Digital Entertainment, Amusement, Gaming & Systems, and Sports Businesses. The company  went public on the Osaka Securities Exchange in 1984, the Tokyo Stock Exchange in 1988, and the London Stock Exchange  in 1999. For more information, visit: www.konami.com/en. 
About Konami Digital Entertainment 
Konami Digital Entertainment, which is the core company of Konami Group, develops entertaining content for mobile,  console and card games. The company is known for global franchises such as eFootball™, Metal Gear, Silent Hill, Castlevania, and Contra, as well as the Yu-Gi-Oh! Trading Card Game series. www.konami.com/games/corporate/en/.