Follow Eivor's path to glory with new resource-collecting mechanic
SINGAPORE — April 8, 2022 — Mattel, Inc. (NASDAQ: MAT) and Ubisoft announced that Eivor arrives in UNO in the new Valhalla DLC, available globally today. Inspired by the mythical Viking world of Assassin's Creed Valhalla, UNO players will have to explore the board to collect resources and battle against other players to win. In UNO Valhalla DLC, only true Vikings can take it all.
Launch Trailer | UNO® Valhalla DLC
 For the first time in UNO, the board is part of the gameplay. Players can discard their cards wisely to travel across the board and collect precious cargos to unlock exclusive perks. Thanks to this new resource, players can engage in card fights with opponents to slow them down or unlock the longboat passive effect to discard many cards at once. Throughout their exploration, players can also encounter random events that will switch up gameplay such as Glory Regained where players take cargo to match the player with the highest cargo and Raid where a player steals two cargo from the target player. The DLC also introduces the brand new Eivor's Raven card, which allows players to travel to the area of their choice and claim their rightful rewards.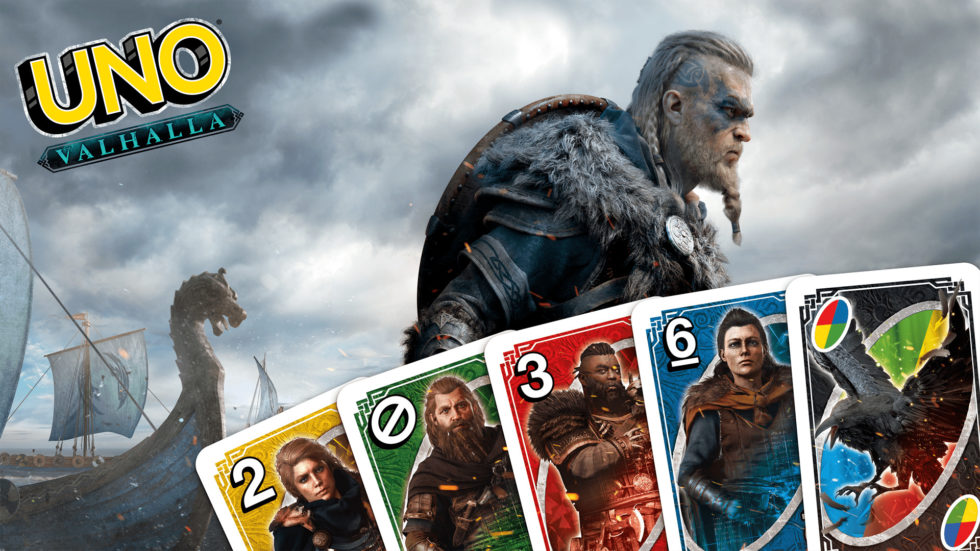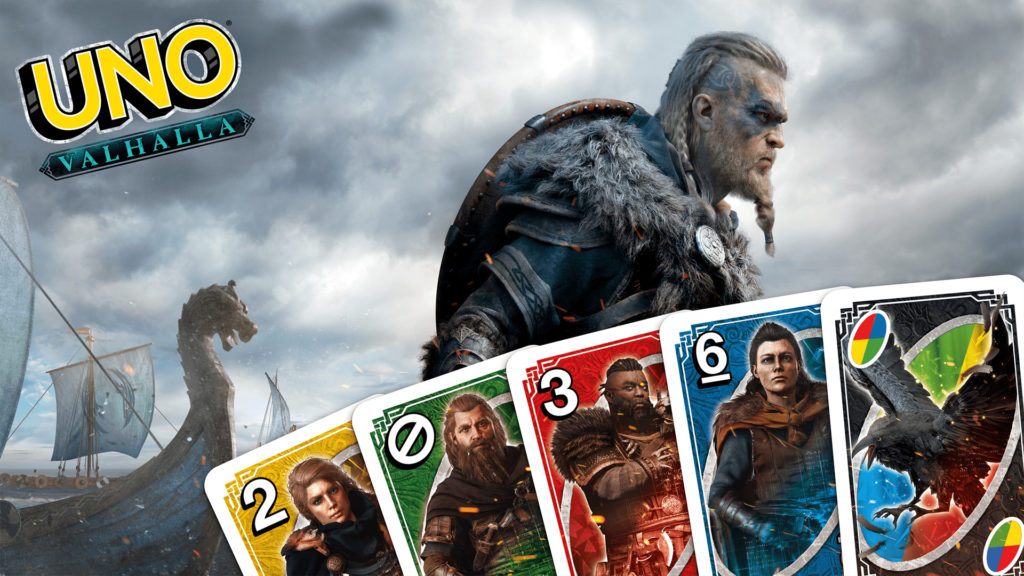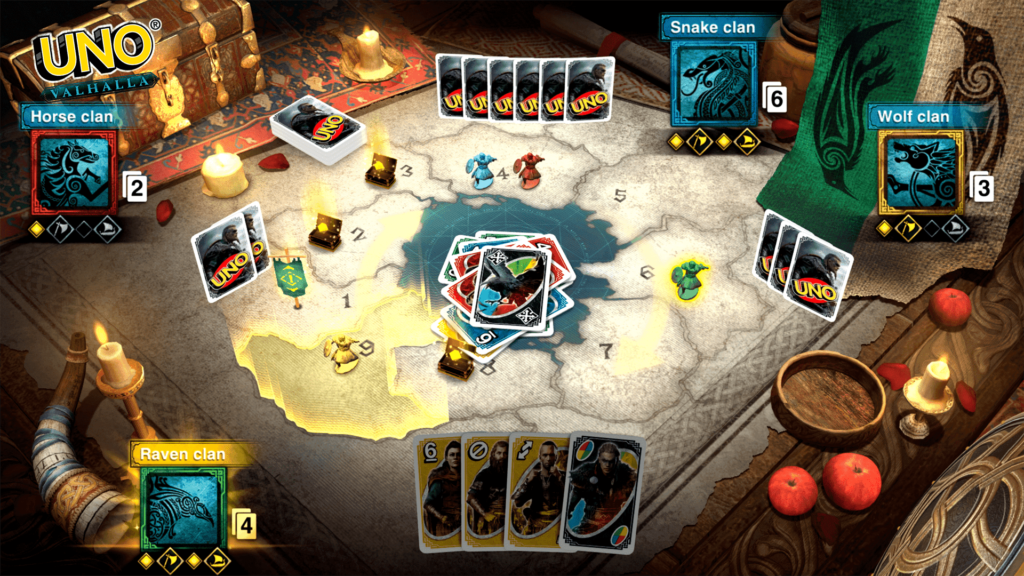 The Valhalla DLC is now available to purchase individually on PlayStation®4, Xbox One, Nintendo Switch™, Windows PC exclusively on the Ubisoft Store. The Valhalla DLC will also be playable on PlayStation®5 and Xbox Series X | S through backward compatibility. 
Follow us on Facebook at facebook.com/UbisoftSEA and on YouTube at youtube.com/UbisoftSEA for more exciting Ubisoft news and updates.
To learn more about the UNO video game, please visit ubisoft.com/en-us/game/uno.
For the latest news on Ubisoft's games, please visit news.ubisoft.com. 
About Mattel 
Mattel is a leading global toy company and owner of one of the strongest catalogs of children's and family entertainment franchises in the world. We create innovative products and experiences that inspire, entertain, and develop children through play. We engage consumers through our portfolio of iconic brands, including Barbie®, Hot Wheels®, Fisher-Price®, American Girl®, Thomas & Friends®, UNO®, and MEGA®, as well as other popular intellectual properties that we own or license in partnership with global entertainment companies. Our offerings include film and television content, gaming and digital experiences, music, and live events. We operate in 35 locations and our products are available in more than 150 countries in collaboration with the world's leading retail and ecommerce companies. Since its founding in 1945, Mattel is proud to be a trusted partner in empowering children to explore the wonder of childhood and reach their full potential. Visit us online at mattel.com.   
About Ubisoft 
Ubisoft is a leading creator, publisher and distributor of interactive entertainment and services, with a rich portfolio of world-renowned brands, including Assassin's Creed, Far Cry, For Honor, Just Dance, Watch Dogs, and Tom Clancy's video game series including Ghost Recon®, Rainbow Six and The Division. The teams throughout Ubisoft's worldwide network of studios and business offices are committed to delivering original and memorable gaming experiences across all popular platforms, including consoles, mobile phones, tablets and PCs. For the 2020-21 fiscal year, Ubisoft generated net bookings of €2,241 million. To learn more, please visit: www.ubisoftgroup.com.
UNO® and associated trademarks and trade dress are owned by and used under license from Mattel. © 2022 Mattel. 
Game software © 2022 Ubisoft Entertainment. All Rights Reserved. Assassin's Creed, Ubisoft and the Ubisoft logo are registered or unregistered trademarks of Ubisoft Entertainment in the US and/or other countries.  
Nmia Gaming – Editor Nmia
We are a team of enthusiastic gamers, who provide the latest news on any games.