Registrations are now open until 18 August 2022 for teams to join the qualifiers for MPLSG

Season 4, where the top two winners will secure the last two spots to join the top six from Season

3 to form the Season 4 league

The final top two teams of Season 4 will qualify for the M4 World Championship in January 2023

to compete against the world's best pro Mobile Legends: Bang Bang teams for glory and gold

MPLSG has teamed up with homegrown esports production company Zenway for Seasons 4 & 5

in their shared vision to create a sustainable, scalable, and accessible esports ecosystem

The league has produced hundreds of talents and professional players, and continues to be the

biggest local esports league to date with the largest cash purse
The biannual Mobile Legends: Bang Bang Professional League in Singapore  (MPLSG) is back. Registrations for the Open Qualifiers for Season 4 opens today and ends August 18,  2022. The top two teams from the qualifiers will join the top six teams from Season 3 to form the eight-team  league for Season 4. 
The local tournament will see MLBB veterans and homegrown favourites battle it out for a lion's share of  the SGD 100,000 prize pool and a chance to qualify for the M4 World Championships held in January 2023.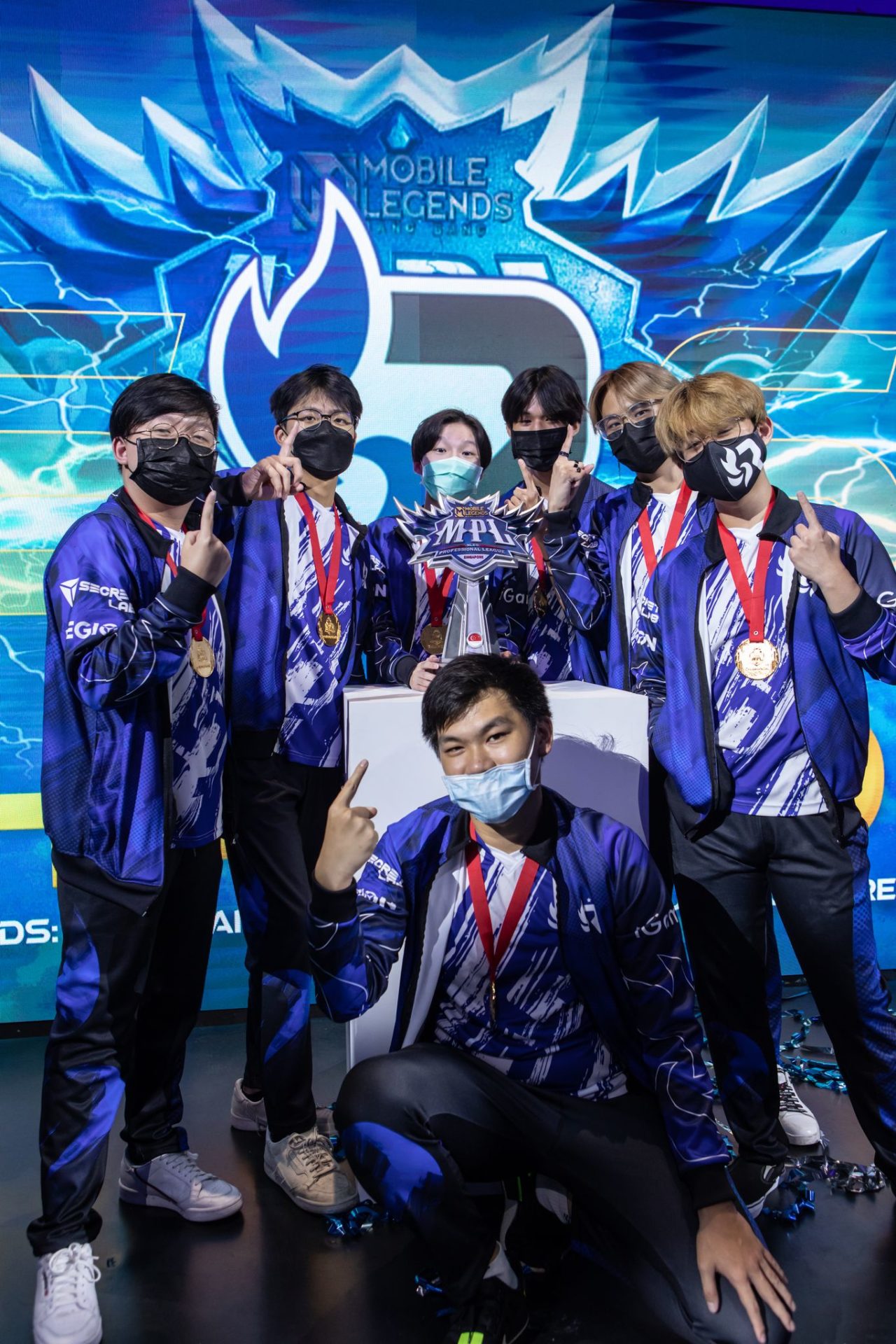 The qualifiers are open to everyone so squad up together and register at MPLSG.GG by 11:59pm, August  18, 2022. 
MPLSG has teamed up with Zenway Productions, an award-winning esports broadcasting and events  management company that has produced various tournaments and notable events. Zenway will be in  charge of MPLSG's league operations, broadcasting, talent management, and more – to deliver a  memorable Season 4.  
Jaime Cruz, Esports Lead at MPL Singapore, said: "We're excited to bring back MPL Singapore Season 4  to local fans and esports professionals. The reception during last season's playoffs was overwhelmingly  positive, and we are looking to deliver more resonant, unique and lasting moments to our fans through  offline and online campaigns." 
Lee Jian Ming, Managing Director of Zenway Productions, said: "We are honoured for the opportunity to  partner MOONTON Games to run Season 4 and 5 and will work hand-in-hand to pursue our shared vision  of building a sustainable, scalable and accessible esports ecosystem in Singapore." 
Top players from MPLSG are often selected to represent Singapore in national esports tournaments. At the  recent Southeast Asia Games held in Hanoi in May 2022, 10 medals from eight esports games, including  MLBB, were up for grabs. Singapore took a bronze for MLBB at the SEA games and many players  representing Team Singapore were professional players from MPLSG. 
"Esports is the new sports that is connecting youths of the world. It has gone mainstream and at MPLSG  we are both celebrating the glory of esports talents and setting the stage to develop local heroes who will  carry the pride of Singapore in national esports competitions," added Mr. Lee. 
Season 4 Format 
During the MPLSG Season 3 Playoffs, over 200+ on-ground participants and community members  supported the local professional players in their conquest for gold. This season, the league will be executed  in three phases:  
| | |
| --- | --- |
| Format  | Dates |
| Open Qualifiers  | 20 – 21 August |
| Regular Season  | Every Saturday to Sunday, from 3 to 25 September |
| Playoffs and Grand Finals  | 7 to 9 October |
The top six teams from last season will be joined by the top two teams from the Open Qualifiers held on 20th and 21st of August, 2022. 
Once the eight teams have been finalised, Regular Season matches will take place every week on Saturday and Sunday, starting on 3rd September 2022 and ending on 25th September 2022. The teams will play each other once in a league format. 
The final standings will decide the seedings for the Playoffs, which will be conducted in a Double-Elimination format. The final two teams left standing will then play a single-elimination Grand Final.
Breakdown of the Prize Pool 
The winning team will walk away with SGD$30,000 while the second-placed team will pocket a tidy sum of SGD$15,000. All teams that feature in the regular season are assured of a payout: 3rd – SGD$5,000, 4th – SGD$4,000, 5th & 6th – SGD$2,500, 7th & 8th – SGD$1,500. 
Teams will also receive prize money for games played during the Regular Season, with bonus incentives for the winners of each match. 
The top two winners of the league will also qualify for the M4 World Championships held in January 2023 where they will face the best of the world. 
Partnerships 
The league will be working with Zenway Productions to host Season 4 online and offline. The league is also  looking to promote inclusivity and diversity by opening its third-party tournament policy to encourage more  partners, brands, and organisers to create or run esports competitions. 
Interested parties can sign up via https://play.mobilelegends.com/thirdpartytournament/home, with the  league providing support through in-game resources or promotional activities, in line with its objective of  making #EsportsForEveryone. 
To learn more about MPLSG, please follow and subscribe to the social platforms:  
| | |
| --- | --- |
| Platform  | Link |
| Facebook  | https://www.facebook.com/mpl.sg.official |
| Instagram  | https://www.instagram.com/mpl.sg.official |
| TikTok  | https://www.tiktok.com/@mplsingapore |
| Registration Website  | https://mplsg.gg |
| Official Website  | http://sg.mpl.mobilelegends.com |
For more information on MPL Singapore and Zenway Productions, visit the site here.  For partnership opportunities, please reach out to [email protected].  MEDIA ASSETS: Please download logos, images and other media assets here. 
About MOONTON Games 
Established in 2014, MOONTON Games is a global company dedicated to gaming development,  publication, and esports. With over 1000 employees worldwide, the company operates offices in Indonesia,  Malaysia, Singapore, Hong Kong, the Philippines, and mainland China. It has successfully launched several  high-profile mobile games globally and has built long-term relationships with governments and esports  organizations in more than 30 countries worldwide. Mobile Legends: Bang Bang is its current star game  and the leading mobile multiplayer online battle arena (MOBA) worldwide. 
About Mobile Legends: Bang Bang
Mobile Legends: Bang Bang is the most popular mobile Multiplayer Online Battle Arena (MOBA) game  worldwide that brings communities together through teamwork and strategy. With over one billion  installations and 105 million active monthly users, the award-winning game is among the top 10 most played  in over 120 countries. With an extensive reach across the Asia Pacific region, the multiplayer is available  in 190 countries with an expansive global esports presence. 
About Mobile Legends: Bang Bang Esports 
Established in 2017, Mobile Legends: Bang Bang Esports serves as a platform for players to pursue their  dreams of becoming esports athletes and illuminate opportunities within the international esports  ecosystem. MLBB Esports has since expanded to multiple leagues, including the MPL series hosted in  Southeast Asia. It was one of the esports games featured at the 2019 and upcoming 2021 Southeast Asian  (SEA) Games. 
About Zenway Productions 
Founded in 2016, Zenway Productions is an award-winning broadcast production and events management agency specializing in gaming and esports. With a management team that has over a decade of experience  in the industry, the company are specialists in creating, consulting, and curating custom experiences for  their clients. The company has won several esports and events related awards over the years, including  Agency of the Year at the Marketing Event Awards 2021.  
Nmia Gaming – Editor | Rein